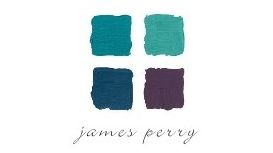 We are diligent and consistent, taking pride in our work. Be it a period house, new build or commercial establishment, James Perry has the skills and experience to produce the right results for you.
James Perry is a third generation painter and decorator from Somerset with over 30 years experience in producing high quality work. He is skilled in all aspects of Decorating and Tiling and is willing to undertake projects both large and small in the Taunton area.
James can be relied upon to produce excellent workmanship using quality products that get the best results. We are forward thinking with traditional training, an eye for detail and we try hard to meet our deadlines.
Contact Details
James Perry Decorating & Tiling
3 Ruishton Lane Cottages, Ruishton Lane
Taunton, Somerset
TA3 5JR
Larger Map
Get Directions
Services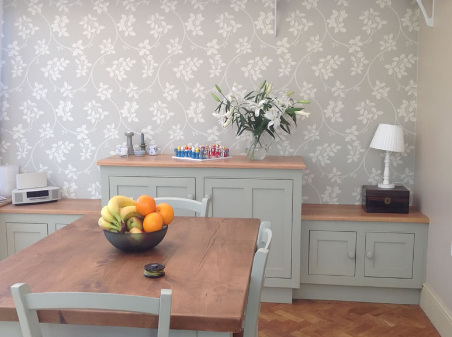 In decorating, the use of subtle effects, rich colours and innovative designs can bring a home to life. As experienced workers we appreciate the significance of decorating a home and take care to respect our customers decisions and work with sensitivity and consideration at all times.
Decoration of a period home requires sensitivity and attention to detail. Our experience in decorating a wide range of traditional houses in Somerset enables us to advise on techniques, colours schemes and designs to compliment the style of your home.
For a more contemporary feel, we are more than happy to work with you in coming up with innovative designs to bring your home into the 21 st century.

For all aspects of Exterior Decorating including large masonry projects. I have been Painting exterior properties for over 30 years. I have worked on almost every type of building and know what it takes for a lasting job.
I have worked on Shops, Schools, Listed Buildings, Castles, Residential houses, Factories, Police Stations, the list goes on and on …
We carry out all kinds of external painting. Your walls can be prepared by treating with fungicide, pressure washing, sealing and finishing by roller, brush or airless spray depending on materials used and location. We use the Graco 695 airless spray system which is the sprayer of choice for spray professionals and will run two guns simultaniously.
Reviews and Ratings
We have used James on many jobs. If you think you can paint. You can't. He gives good value for money with real quality to his work.
Andrew Perrins, Taunton, Somerset
Extremely frustrated by James. He came to my property to assess some tiling work that needed to be completed in the bathroom and quoted me a price. Having booked in a day, which he then changed at extremely short notice, James started the job in the morning, and then, without a phone call or an explanation, walked off the job at 11 am leaving the room in a worse state than when he started. He couldn't have been any less professional and has caused a month's delay to the job, as I now have to order in additional tiles to replace the mess he has made, as well as wait to get a real professional to do the job. Avoid, at all costs.