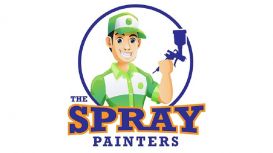 About the Business
Email: hello@thespraypainters.co.uk
Description: Here at The Spray Painters - UPVC & Kitchen Respraying we specialize in spray painting to revive tired UPVC doors, windows, garage doors and wood kitchen cupboard doors, drawer and kitchen units!
Serving the whole of London and the South East including Buckinghamshire, Hertfordshire, Berskshire, Surrey from our professional, fully equipped sprayshop in High Wycombe.
We strive to provide you as our customer a cost effective UPVC and Kitchen cabinet Spray painting service and can match any brand of colour for your furniture or UPVC windows and doors and even your garage door.
UPVC Spray Painting
Our UPVC spray painting team can spray your UPVC (unplasticized polyvinyl chloride) on site to a factory finish in any colour from the RAL colour standard chart. The cost of spraying upvc is around 1/10th the cost of replacement, and an even higher saving is achieved when comparing to the price of replacing metal or aluminum windows - which we can also spray!
Anthracite Grey is a very popular choice for coating plastic or metal windows and doors in any property - commercial or domestic.
When spraying onsite our team mask all surfaces not being sprayed with paper including brickwork and Glass before our coating is applied. A Mist coat is applied before the top coats and finally new silicone applied where required.
UPVC is sprayed in a market leading 2k coating, the coating itself is developed with ultraviolet technology and conforms to British Standards. The coating is developed to be resistant and long lasting, even in the toughest of British weather! UPVC spraying is only carried out in the spring and summer because we need optimal temperature to be able to spray.
Kitchen Respray
As a specialist Respray Company we strive to provide the very best kitchen respray service in the United Kingdom. We use a combination of both on site spray painting and professional booth spray painting services to ensure a factory finish for your kitchen! Our booth is fitted with the latest in spray extraction technology, ensuring nothing but a perfect finish!
The door and drawer fronts are removed from your kitchen for spraying in our sprayshop while end panels, any cornice, cabinetry and your pedestal are spray painted in your kitchen.
You can choose from any colour, from any brand of paint and we will match the colour and spray paint your kitchen furniture. Our standard finish is 10% sheen but we can spray higher or lower, in eggshell or Matt - a higher sheen will cost more than a lower sheen.
We don't just spray paint, we take pride in providing a complete renovation of your wood kitchen cabinet doors and drawer fronts during which we sand, fill and spray your cupboard doors to perfection! TLC is taken for your kitchen from start to finish, no matter if your doors are MDF or Oak, you can be sure of the same service.
We are backed with years of experience and a wealth of information
Email us for a fixed price quote, we do offer multiple levels of service to suit almost any budget.
See our work on Facebook & Instagram and be our next customer!
Keywords: kitchen respray, upvc spraying, spray painting, kitchen spray painting
Operating Hours: Mon-Fri 8am-5pm, Sat 8am-2pm
Starting year of the business: 2022
Number of Employee: 1
Payment Method: Card, Bank transfer.
Location & Hours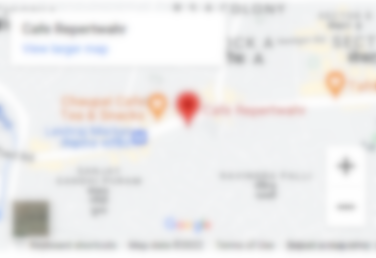 Unit 39, Binders Industrial Estate, Cryers Hill
Office

The Spray Painters - UPVC & Kitchen Respraying

Unit 39, Binders Industrial Estate, Cryers Hill, High Wycombe, HP15 6LJ