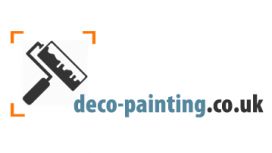 Our company was established 13 years ago and since then our company has been having a pleasure to cooperate with different kinds of customers. Thanks to their trust we had a chance to get a needed experience and knowledge. Of course, we are trying to develop all the time. The techniques of painting and decorating has been changing and we want to be the in-thing.
Our customers are expecting the best and the latest knowledge, so we want to meet their requirements. They are also expecting from our company three things – professionalism, reliability and efficiency. Deco-painting offers all of that. Thanks to our service you won't throw your money down the drain. There is no better decorating company in Kensington. That's for sure
Our company offers the best painting and decorating Kensington. It doesn't matter what kind of space you want to renovate the-best-painting-and-decorating-kensingtonand how much it is damaged or how old it is. We redecorated and painted all kinds of buildings and surfaces – old and new houses and apartments, shops, business offices and much more.
Thanks to that we also had a pleasure to cooperate with different kinds of people – landlords, home owners, manager, businessmen and others. All that is possible thanks to our painters and decorators who are very experienced and who have all indeed high qualifications.
We respect the value of your money, so we fulfill our duties properly and always on time – we don't waste your financial means, because we know that nowadays it is very hard to make ends meet.
---
Reviews and Ratings
We do not have any reviews about Alfamedio Deco Painting available right now.